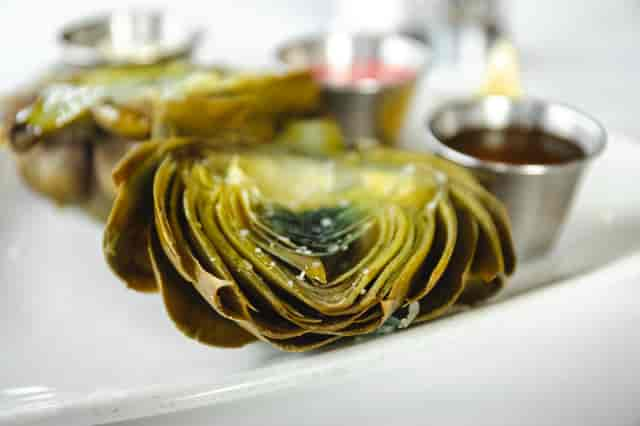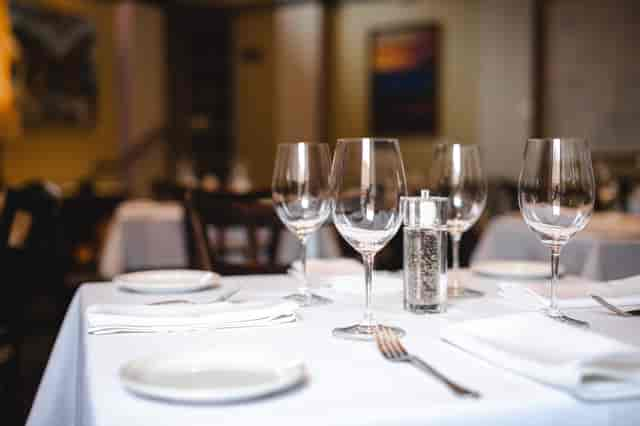 Artichoke Cafe
Modern Takes on Classic Dishes
The Artichoke At A Glance
Share Our Passion
Welcome to the Artichoke Café! We strive to serve the best cuisine in the new American style by
Menu & Wine List
Our restaurant has developed a reputation for great food and a commitment to our community and city.
Private Dining
Artichoke Cafe is the perfect venue for your private event! Contact us today to get started!
The Artichoke Way
Enjoy great food, great wine and great company in a casual bistro setting.
Albuquerque
424 Central Ave SE
Albuquerque, NM 87102

All Wednesday Wine Dinner reservations must be made by phone. Please mention Wednesday Wine Dinner when making your reservation.
For all other reservations, call us or reserve online.
Leave a Review
Leave a Review
"I have been a patron of The Artichoke Cafe since they have opened and this was the best dining experience I have ever had there. Our server was amazing and attentive and even brought out the Chef so we could praise his good work. Everything from the appetizer, salad, soup, special drink, wine, main course, dessert and Irish coffee was on point. I can't wait to visit again!!"
"We sold a house in the neighborhood and bought a bigger one. Upon closing our realtor gave us a gift certificate to the Artichoke. We had never ate there. What a wonderful suprise! We had the best tenderloin We had ever eated. Everything was sooooo good. I think my husband & I actually drooled..lol. It was so romantic, good food, good wine! We couldn't have asked for a better gift. Than we started helping with our neighborhood Dickens Dinner. Artichoke use to make the potatoe soup!!! My God this became my favorite!!! I cant say enough good things about the Artichoke. The staff is friendly and courteous, the prices are surprisingly low considering the quality of the food. The food is to die for!! Try it you wont be disappointed in our friendly little neighborhood cafe " The Artichoke"."
"I love everything in the menu, the artichokes, the scallops, the bet salad, the wine selection is awesome. I have tried the happy hour, the wine dinners, which I enjoy so much. You guys do a great job with everything, love your service, the ambiance and the food. This is, without a doubt, one of the best restaurants in Albuquerque."
"I do not like fries and never order them until I tried your fries. OMG they are so delicious and crispy. The dipping sauce is heavenly. I could not believe how great they are. When I come to the restaurant now I alwags have the fries. Thank you for having them on your menu."
"Loved the Roasted Garlic dish last night. So Yummy!!! A must try! Great service, wait staff very attentive."
"I had the steak frites au poive last night and it was delicious. The steak was cooked perfectly (medium rare), the fries were hot and crispy and the sauce au poive was creamy and delicious. Yum! I will also add that the service was impeccable. This was my first visit to Artichoke Cafe. I will be back."
"I have been a patron of The Artichoke Cafe since they have opened and this was the best dining experience I have ever had there. Our server was amazing and attentive and even brought out the Chef so we could praise his good work. Everything from the appetizer, salad, soup, special drink, wine, main course, dessert and Irish coffee was on point. I can't wait to visit again!!"
"We sold a house in the neighborhood and bought a bigger one. Upon closing our realtor gave us a gift certificate to the Artichoke. We had never ate there. What a wonderful suprise! We had the best tenderloin We had ever eated. Everything was sooooo good. I think my husband & I actually drooled..lol. It was so romantic, good food, good wine! We couldn't have asked for a better gift. Than we started helping with our neighborhood Dickens Dinner. Artichoke use to make the potatoe soup!!! My God this became my favorite!!! I cant say enough good things about the Artichoke. The staff is friendly and courteous, the prices are surprisingly low considering the quality of the food. The food is to die for!! Try it you wont be disappointed in our friendly little neighborhood cafe " The Artichoke"."
"I love everything in the menu, the artichokes, the scallops, the bet salad, the wine selection is awesome. I have tried the happy hour, the wine dinners, which I enjoy so much. You guys do a great job with everything, love your service, the ambiance and the food. This is, without a doubt, one of the best restaurants in Albuquerque."
"I do not like fries and never order them until I tried your fries. OMG they are so delicious and crispy. The dipping sauce is heavenly. I could not believe how great they are. When I come to the restaurant now I alwags have the fries. Thank you for having them on your menu."
"Loved the Roasted Garlic dish last night. So Yummy!!! A must try! Great service, wait staff very attentive."
"I had the steak frites au poive last night and it was delicious. The steak was cooked perfectly (medium rare), the fries were hot and crispy and the sauce au poive was creamy and delicious. Yum! I will also add that the service was impeccable. This was my first visit to Artichoke Cafe. I will be back."
"I have been a patron of The Artichoke Cafe since they have opened and this was the best dining experience I have ever had there. Our server was amazing and attentive and even brought out the Chef so we could praise his good work. Everything from the appetizer, salad, soup, special drink, wine, main course, dessert and Irish coffee was on point. I can't wait to visit again!!"