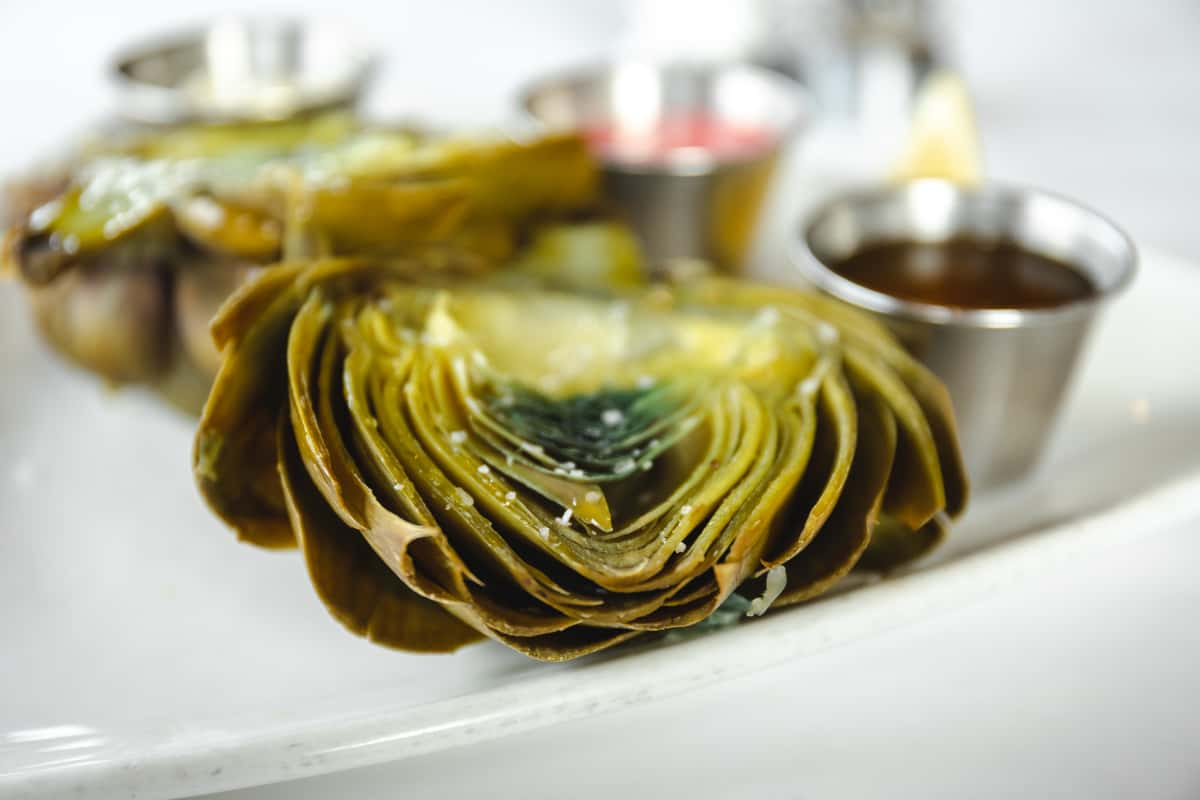 Artichoke Cafe
Modern Takes on Classic Dishes
The Artichoke At A Glance
Share Our Passion
Welcome to the Artichoke Café! We strive to serve the best cuisine in the new American style by
Menu & Wine List
Our restaurant has developed a reputation for great food and a commitment to our community and city.
Private Dining
Artichoke Cafe is the perfect venue for your private event! Contact us today to get started!
The Artichoke Way
Enjoy great food, great wine and great company in a casual bistro setting.
Albuquerque
424 Central Ave SE
Albuquerque, NM 87102

Hours
Monday - Friday:
3:00 pm - 10:00 pm
Happy Hour 3:00-5:00pm, 9:00-10:00pm
Saturday:
5:00 pm - 10:00 pm
Leave a Review
Leave a Review
"Okay, but not as flavorful and delicious as your butternut squash ravioli. Service, atmosphere and margarita were great."
"The Beef Tenderloin was cooked exactly the way that I enjoy it."
"This dish was divine and paired so well with the whole experience. I am not a vegan but this dish made me see how flavorful and full mouthfeel vegan dishes can be. We were lucky enough to sit on the patio on a beautiful breezy night. The wait staff had perfect timing and our one-and-a-half-hour meal was like a European vacation. Thank you Artichoke we will vacation with you again soon."
"The Steamed Artichoke was prepared very well and the dipping sauces were delicious."
"Excellent presentation and very appealing to the palette."
"Okay, but not as flavorful and delicious as your butternut squash ravioli. Service, atmosphere and margarita were great."
"The Beef Tenderloin was cooked exactly the way that I enjoy it."
"This dish was divine and paired so well with the whole experience. I am not a vegan but this dish made me see how flavorful and full mouthfeel vegan dishes can be. We were lucky enough to sit on the patio on a beautiful breezy night. The wait staff had perfect timing and our one-and-a-half-hour meal was like a European vacation. Thank you Artichoke we will vacation with you again soon."
"The Steamed Artichoke was prepared very well and the dipping sauces were delicious."
"Excellent presentation and very appealing to the palette."
"Okay, but not as flavorful and delicious as your butternut squash ravioli. Service, atmosphere and margarita were great."